OUR FAMILY'S FAVORITE TACO SALAD
Our Family's Favorite Taco Salad is a flexible recipe that your family can make to your liking. Add as little or as many toppings and vegetables as you would like to this Taco Salad to feed your family a healthy meal!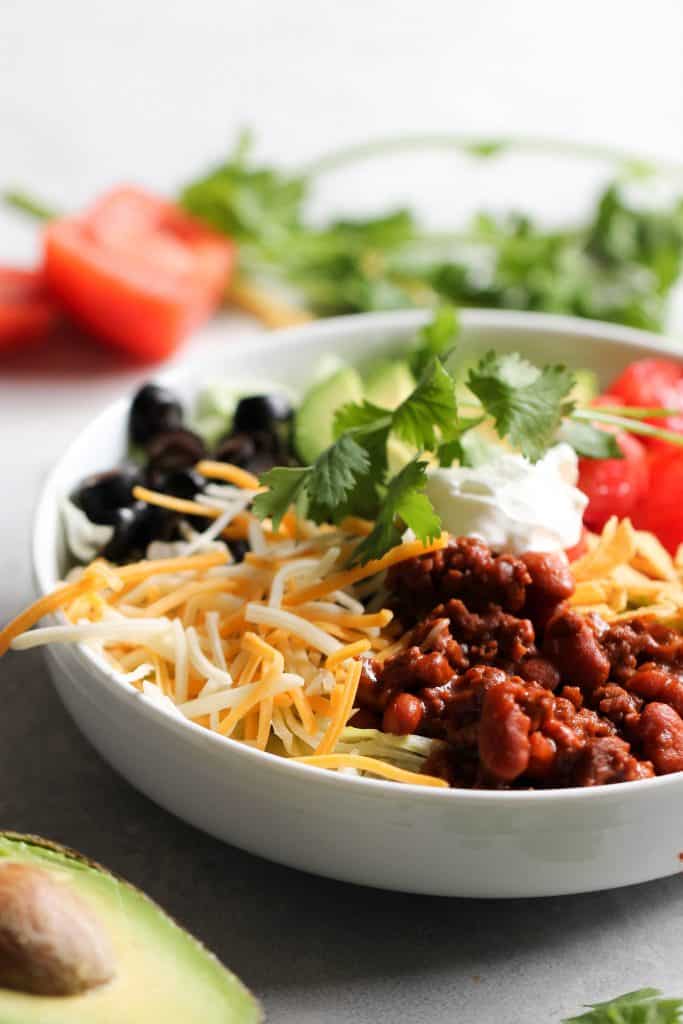 OUR FAMILY?S FAVORITE TACO SALAD
Serves: 6
10 min Prep Time
20 min Cook Time
30 min Total Time
INGREDIENTS
1 pound ground beef
1 (1.25 ounce) package taco seasoning mix
1 (16 ounce) can chili beans (drained)
1 (16 ounce) bottle Catalina salad dressing (divided)
1/2 cup water
1 head iceberg lettuce (chopped)
1 (13 ounce) bag tortilla chips
Toppings:
3/4 cup shredded medium cheddar cheese
2 tomatoes (diced)
2 avocados (diced)
1 cup sliced olives
1 cup sour cream
1 cup salsa
INSTRUCTIONS
In a large skillet over medium-high heat, brown the ground beef and drain excess grease.
Stir in the taco seasoning, chili beans, 1 cup of Catalina dressing, and water.
Bring to a boil, reduce heat and simmer for 15 minutes.
Set out meat mixture, lettuce, chips, and all other taco toppings.
Let everyone assemble their own salad.
Top with Catalina dressing.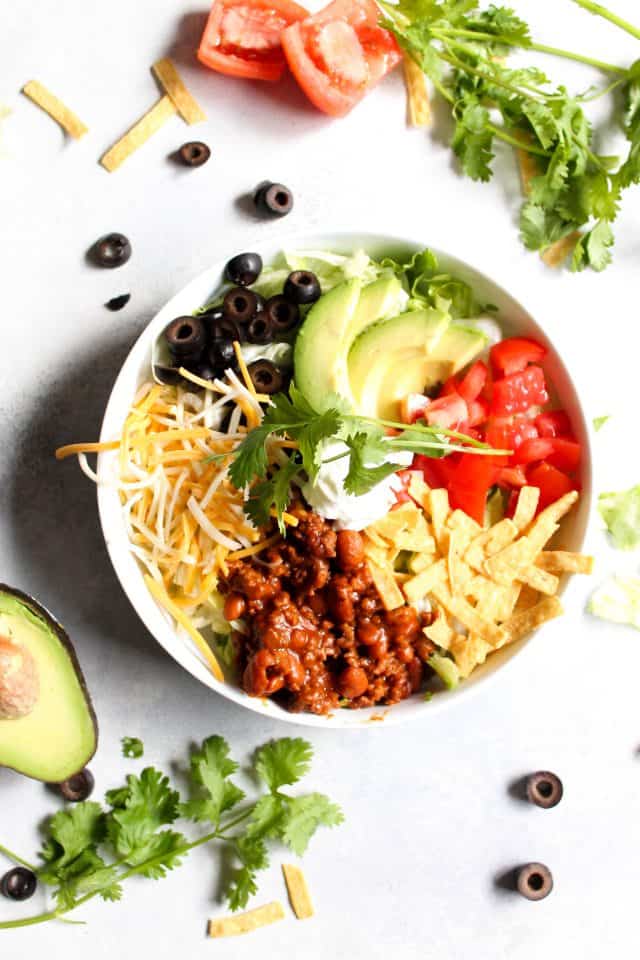 OUR FAMILY'S FAVORITE TACO SALAD
Reviewed by
maxicode
on
September 30, 2018
Rating: