SLOW COOKER HOMEMADE POTATO SOUP
SOUP SEASON IS UPON US! THIS BUTTERY AND CREAMY SLOW COOKER HOMEMADE POTATO SOUP WILL BE YOUR NEW GO TO SOUP RECIPE.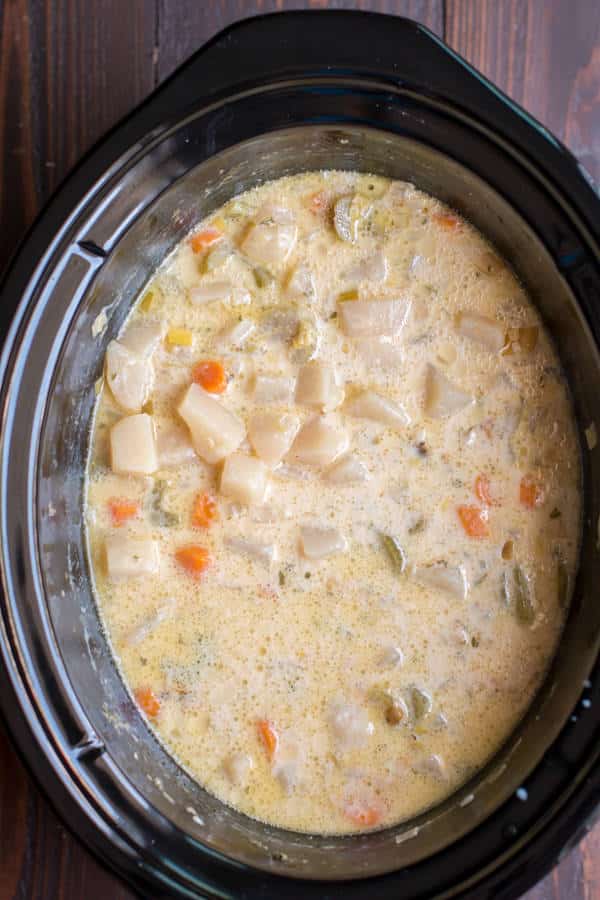 SLOW COOKER HOMEMADE POTATO SOUP
PREP TIME 25 mins
COOK TIME 9 hours
TOTAL TIME 9 hours 25 mins
Author: Crock Pot®
Serves: 8
INGREDIENTS
6 cups russet potatoes peeled and diced potatoes (I used 4 extra large potatoes)
1 leek, sliced
2 carrots, sliced
2 celery stalks, sliced
1 small white onion, diced
1 Tbsp. dried parsley
¼ tsp. pepper
4 chicken bouillon cubes
⅓ cup salted butter
1 (14-oz.) can evaporated milk
5 cups water
salt to taste (I added ½ tsp. at the end of the cooking time)
Chives for serving
Slow Cooker Size:
5-quarts or larger
Get IngredientsPowered by Chicory
INSTRUCTIONS
Add everything but the salt and chives to the slow cooker and stir.
Cover and cook on LOW for 9 hours, without opening the lid during the cooking time.
Stir and enjoy!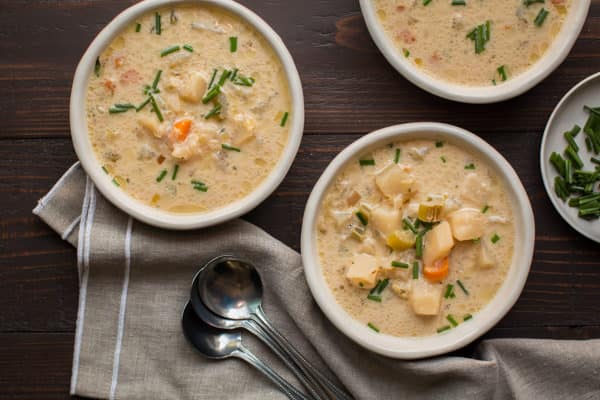 SLOW COOKER HOMEMADE POTATO SOUP
Reviewed by
maxicode
on
September 27, 2018
Rating: